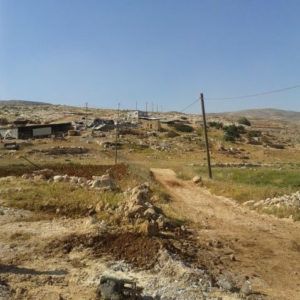 Belgian Deputy Prime Minister and Minister of Foreign Affairs Didier Reynders condemned the destruction of a Belgian cooperation project in the Palestinian Territories. On 29 September Israeli forces destroyed part of an electrical network financed by Belgium and implemented by the Belgian Technical Cooperation (BTC), in the village of Khirbet Al Taweel in the West Bank. The Minister summoned the Israeli Ambassador in Brussels to ask for explanations.
Belgium had made several demarches to the Israeli authorities to prevent the demolition. First Israeli demolition order of the power network was issued in 2008 followed by another in March of this year and the destruction went ahead despite Belgian diplomatic efforts to stop it.
Palestinian authorities tried to repair the netwok but this was prevented by the Israeli army.
Oxfam wants Belgium to seek damages of 55,000 euro to repair the network.
This is the first time a Belgian cooperation project is destroyed in the West Bank. However, other cooperation projects of our European partners and the European Commission have been -or are threatened by- similar acts. Belgium intends to discuss at European level the issue of compensation to be paid by Israel in such cases. Belgium will also seek assurances from Israel that such a destruction will not reoccur.