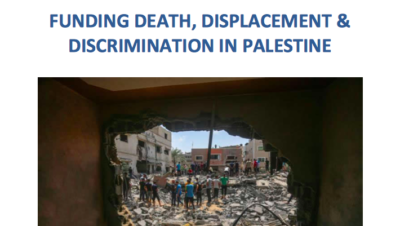 "Settlements are illegal under international law and their expansion must stop, as well as demolitions and evictions of Palestinians from...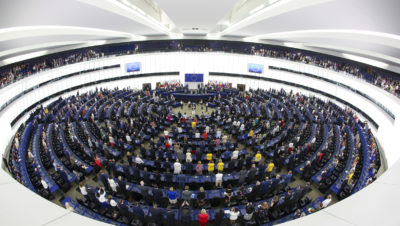 FOR IMMEDIATE RELEASE 26 April – The European Commission must respond to a petition on EU trade with illegal settlements,...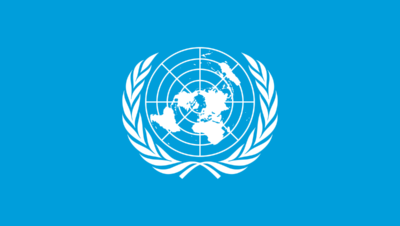 ECCP has joined a coalition of civil society organisations who are calling on the United Nations not to endorse or...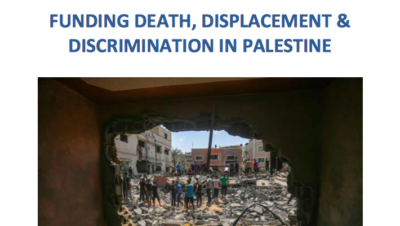 European Union research subsidies have been a crucial source of funding for Israeli academic institutions, businesses, and government agencies, including...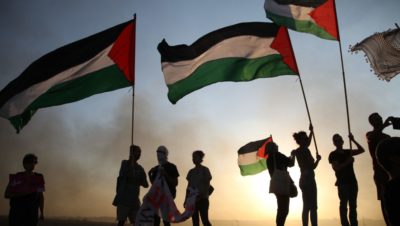 THIS ACTION IS CLOSED. Since the beginning of 2023, three deadly raids have been carried out by the Israeli military...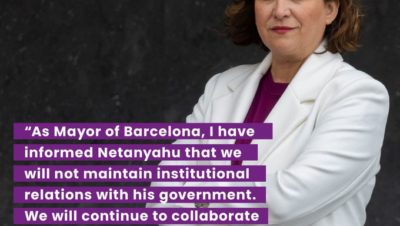 ECCP is one of the 88 organisations that welcomed the historic announcement by the Barcelona City Council to suspend all...