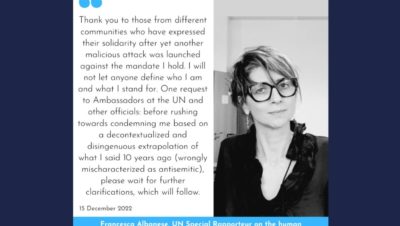 On 14 December 2022, Israel's mission to the United Nations in Geneva smeared the respected and eminent UN Special Rapporteur...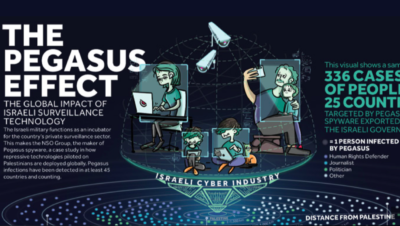 What is Spyware? Spyware is a new technology of espionage. By exploiting design flaws in phones and in computers (known...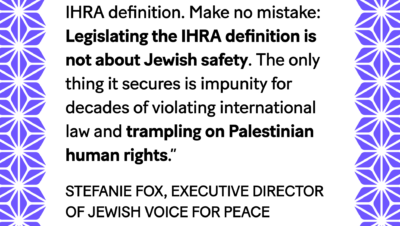 128 scholars have urged the United Nations not to adopt the controversial International Holocaust Remembrance Alliance (IHRA) definition of anti-Semitism due...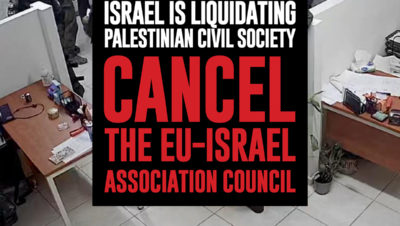 The European Union maintains close relations with Israel. In 2000, the EU-Israel Association Agreement entered into force. This agreement also...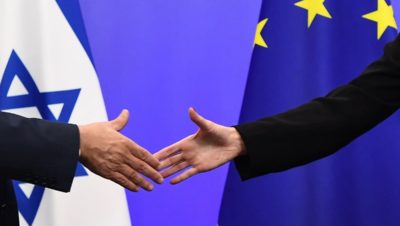 A group of 47 influential MEPs have called on European member states and the EU foreign policy chief Joseph Borell...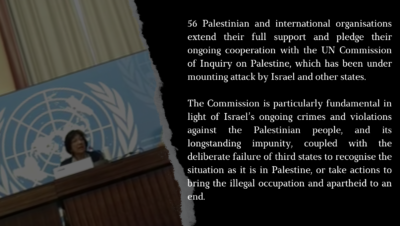 56 Palestinian and international organisaitons extend their full support and pledge their ongoing cooperation with the UN Commission of Inquiry...