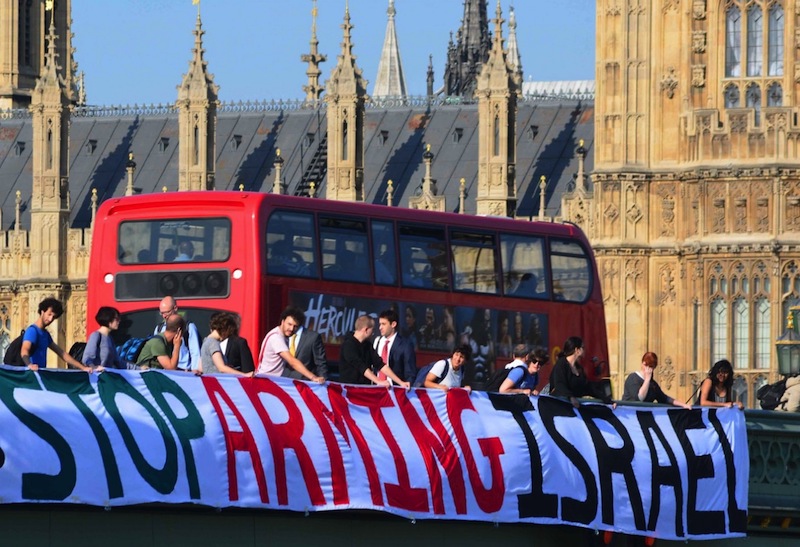 More than 150 European researchers and academics have written to the European Commission demanding the exclusion of Israel and its military companies from new EU research program Horizon Europe.
Since years, the EU has approved hundreds of research projects with Israeli companies, such as Elbit Systems and Israel Aerospace Industries, that are accused of deep complicity in Israel's war crimes and possible crimes against humanity.
Israel uses military force and technology to maintain its system of military occupation and apartheid. Israel's violations of international law and war crimes during its frequent attacks on Palestinians are well documented. United Nations independent Commission of Inquiry stated in March that Israeli forces may have committed war crimes and crimes against humanity by using lethal military force against unarmed protesters in Gaza.
The list of letter signatories includes John Dugard, Former UN Special Rapporteur on the human rights situation in the Occupied Palestinian Territory and Christiane Hessel – wife of former Ambassador of France Stephane Hessel, among others.
The call states that "in spite of continual and serious breaches of international law and violation of human rights (…) Israel enjoys an exceptionally privileged status in dealing with Europe also through the Association Agreement and has been receiving grants from the European Commission in the area of research and innovation."
The signatories stress that "knowledge and innovation should serve progress in humanity and society, not to develop dual use or military research of a country that has a record history of grave human rights violations. This is not compatible with the values Europe upholds."
The signatories call on the EU to "suspend the Association Agreement with Israel and exclude Israel as an eligible partner for Horizon Europe (…), as long as it refuses to comply with the rules of international law."
Researcher's letter comes in a support to the letter sent to the EU by wounded young people in Gaza, who were demanding that no EU taxpayers money will be given to Israeli military companies deliberately attacking Palestinian civilians.
Since years Members of the European parliament, academics, universities, European trade unions, political parties and human rights organisations as well as Palestinian civil society have repeatedly stated their concerns about Israeli participation in EU funded research programs.
Read the full letter here