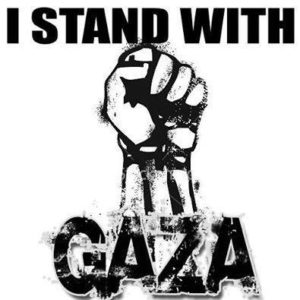 The newly elected European Parliament will hold a discussion on Wednesday on Israel's ongoing attack on Gaza and is likely to vote on a joint resolution on the current situation.  
This is an important opportunity to show the new Parliament that the people of Europe stand in solidarity with the people of Palestine and against Israel's collective punishment and attacks on Gaza. 
By maintaining its Association Agreement with Israel, the EU is sending a clear signal to Israel that it will not face any serious consequences for its serious and ongoing violations of international law. The EU also provides research funding to the Israeli military companies that develop the drone technology used by Israel to deliberately target civilians. 
As a statement from organisations in Gaza has explained: "Without pressure and isolation, the Israeli regime has proven time and time again that it will continue such massacres as we see around us now, and continue the decades of systematic ethnic cleansing, military occupation and apartheid policies".1
Now is the time to argue for the European Union to end its support for Israel's crimes and to pressure it to comply with international law. 
Please use the simple form below to write to the presidents of the 5 main political parties in the European Parliament urging them to support firm action to hold Israel accountable and end EU support for Israel's crimes. 
Take Action! Send this message to the presidents of 5 main political parties in the Eurpean Parliament!
To send the message click HERE
____________________________
1http://electronicintifada.net/content/urgent-call-gaza-civil-society-act-now/13558