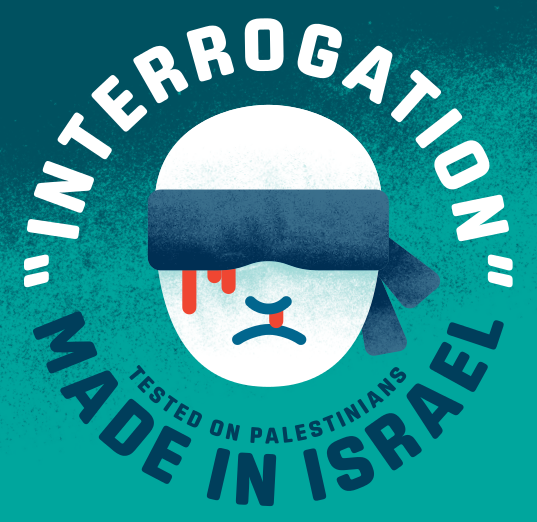 In Belgium, 482 professors and researchers, and more than 190 artists, have written an open letter calling on their authorities to withdraw from participating in a European Union funded research project called LAW TRAIN, in which Belgium and Spain cooperate with the Israeli National Police.
The Horizon2020 project LAW TRAIN, that develops technology to unify methodology for police questioning, encounters growing opposition. It is coordinated from Israel and includes as partners the Israeli Ministry of Public Security/IsraeliNational Police, the Federal Public Service of Justice of Belgium and the Ministry of Interior of Spain/Guardia Civil.
In August last year the Ministry of Justice of Portugal/Judiciary Police has withdrawn from the project after pressure from civil society marking the first time a government withdrew from an EU funded project following civil society pressure in support of Palestinian rights. Belgium civil society aims to achieve the same.
Palestinian and European civil society and MEPs have raised several questions regarding the LAW TRAIN project, the implications of the participation of the Israeli military, police and homeland security sector in EU funding programs (FP7, Horizon2020).
The signatories of this open letter highlight that Israeli methods are tested on Palestinians. Israel's illegal detention of Palestinian political prisoners, and the systematic abuse and torture perpetrated by Israeli security forces during interrogations, is well documented. And in 2016 alone, Israelis interrogated at least 7,000 Palestinians, including over 400 children.
Herman De Ley from Belgian Campaign for an Academic and Cultural Boycott of Israel (BACBI), said: "We are deeply worried because of the partnership of our Ministry of Justice in Law-Train. The project, in our view, contributes to legitimize and normalize the daily violations of international law by Israel's police forces therefore we urge our authorities to withdraw from the project"
* BACBI's accompanying dossier here
* For a summary of campaigning against LAW TRAIN, supported by the EU funding program called Horizon 2020: http://bit.ly/2kTeIM6