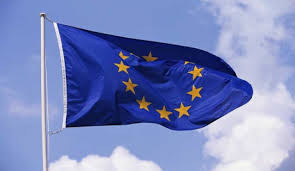 On Sunday – July 20th – a group of more than 200 Israeli citizens sent a letter to the European Council, Commission and the European Parliament calling on the EU to pressure Israel to accept Hamas' terms of truce.
Also up to day 725 Israeli citizens signed Hebrew/Arabic language online petition supporting Hamas' conditions as a basis for immediate and direct negotiations
Israeli Citizens Accept Terms of Truce as Proposed by Hamas:
We, the undersigned citizens of Israel, call on the European Council, Commission and Parliament to pressure Israel to accept the terms of truce presented by Hamas (as they were published in Israeli and international media outlets).
The terms echo previous recommendations made by the UN and the European Union and major human rights organisations, most notably in the Goldstone Report. The refusal of the Israeli government to address these terms results in sacrifice of civilian lives for the sake of ongoing occupation, and thwarting the long-awaited Palestinian national unity agreement.
Israel's reluctance to seriously address all political and diplomatic proposals made by Palestinian leadership, regional and international mediators, is costly in lives. It also gives rise to worrying tendencies within the Israeli public, swayed by governmental rhetoric of "no partner". This can no longer be acquiesced.
These are the conditions of Hamas (according to media reporting). We fully endorse these conditions as first steps toward a just solution in Israel/Palestine.
  

Withdrawal of Israeli tanks from the Gaza border;

  

Freeing all the prisoners that were arrested after the killing of the three youths;

  

Lifting the siege and opening the border crossings to commerce and people;

  

Establishing an international seaport and airport, which would be under U.N.

supervision;

  

Increasing the permitted fishing zone to 10 kilometres;

  

Internationalizing the Rafah Crossing and placing it under the supervision of the 

U.N. and some Arab nations;

  

International forces on the borders;

  

Easing conditions for permits to pray at the Al Aqsa Mosque;

  

Prohibition on Israeli interference in the reconciliation agreement;

  

Re-establishing an industrial zone and improvements in further economic 

development in the Gaza Strip.
We are all appalled by the death and destruction in Gaza. Yet, this is not simply a tragedy; this is a policy. It can and it must be changed. It is in the power of political leaders and peaceful nations. We urge you to act immediately so that Israel ceases all violence against the people of Gaza, ends the siege and takes action towards a just peace.
Inna Michaeli, Sociologist
Eilat Maoz, Anthropologist
Adam Maor, Musician
Adi Dagan, Tel Aviv
Adi Maoz, Educator, Jaffa
Adi Ophir, Tel Aviv University
Aharon Eviatar Ph.D. Professor Emeritus Tel Aviv University
Alan Traister, Carmiel 11.
Aliza Dror social worker
Amir Yatziv, Artist 14.
Angela Godfrey-Goldstein, Peace activist, Human rights defender,
Dr. Anat Matar, The Dept. of Philosophy, Tel Aviv University
Anat Erez, Software engineer
Anna Cohen-Yanay 19.
Anna Shlonsky, Teacher
Ariel Hanaor, Civil engineer (retired)
Ariella Azoulay, Brown University
Ariella Sturm. Tel-Aviv 24.
Assaf Tamari, Historian, Jaffa.
Aya Shoshan, Ben Gurion University
Ayala Shani, Software Developer
Beate Zilversmidt, Holon
Prof. Emeritus Colman Altman, Technion-Israel Inst. of Technology, Haifa
Dr. Dafna Hirsch, The Open University of Israel
Dani Gal
Dr. Danny Rosin, Surgeon
Daniel Regev, Student
Danielle Schwartz, Hebrew University of Jerusalem
David L. Mandel 42.
David Shamgar, pensioner, Rehovot
Deb Reich, Author, "No More Enemies"
Debby Lerman, Business Analyst
Dorit Gurny, Psychotherapist and Social Worker. Member in Psychoactive
Dorit Naaman, Professor of Film and Media, Queen's University
Dorothy Naor, Activist 49.
Efrat Appel, Farm and Garden Center
Einat Podjarny
Prof. Eli Glasner, Tel Aviv University.
Prof. Esther Levinger University of Haifa Israel
Ella Littwitz, Artist
Emil Pisker, 26, school teacher, Tel aviv.
Emmanuel Farjoun Hebrew University
Eppie Krietner, Jerusalem
Eran Torbiner, Documentary Film Director
Erella Grassiani gate48, Amsterdam
Esti Micenmacher, Activist in Tarabut-Hithabrut
Eyal Vexler, Culture and Art Producer
Dr. Felix Laub, Pensioner, Davidson Institute of Science Education, Weizmann Institute of Science
Gali Agnon, a mother
Prof. Galia Patt-Shamir, Chinese Philosophy, Tel Aviv University
Galit Saporta, gate48, Amsterdam
Gerardo Leibner, Tel Aviv, Tarabut – Hithabrut: Jewish-Arab Movement.
Gila Svirsky, Jerusalem
72. Gilad Brener, Activist 73.
Guy Davidi, Dcumentary Filmmaker (Five Broken Cameras)
Hadassah Haskale, writer, poet, peace activist
Hagar Kotef, Tel Aviv University Haggai Ram, Chair,Dep. of Middle East Studies, Ben Gurion University of the Negev
Hagit Keysar Ben Gurion University
Prof. Haim Bresheeth, SOAS, University of London
Hamutal Erato, student 81.
Hana Amori, Hithabrut-Tarabut Movement, Jaffa
Dr. Hannah Safran, Woman to Woman – Haifa
Hanan Agnon, Gardener
Herzl Schubert, Teacher
Hila Amit, PhD Student, SOAS, University of London
Dr. Hilla Dayan, gate48
Hila Vardi, Educator, Tel Aviv
Idit Elia Nathan, PhD candidate at Central St Martin's College of Art and Design, London
Ilana Hairston, Tel Aviv-Jaffa Academic College
Iris Hefets, Psychotherapist, European Jews for Just Peace Germany
Itamar Hamiel, National Coordinator, Mahapach-Taghir
Itamar Shachar, PhD Student
Ivy Sichel, Coalition of Women for Peace, Hebrew University of Jerusalem
Dr. Janina Altman, Research Chemist,
Judith Yahav, Journalist, Tel Aviv
Keren Assaf, Group Facilitator
Keren Yedaya, Film Director
Kholod Idris, Coordinator of Education in the Arab Society, ACRI and Activist in Mahapach-Taghir
Kobi Snitz, Tel Aviv 101.
Laliv Melamed, New York University
Leah Even Chorev, Student
Liat Schahar 105.
Lior Elefant, M.A. Student
Matan Kaminer, PhD student in Anthropology, University of Michigan
Matan S. Cohen, Computer Network Administrator
Maya Lavie-Ajayi
Maya Reggev, Knowledge Manager
112. Maya Wind 113.
Merav Amir, Queen's University Belfast
Michal Baror, Artist
Michal Fischer, Teacher / Hithabrut-Tarabut, Coalition of Women for Peace
Michal Kaiser-Livne, Psychoanalyst, Jewish Voice for a Just Peace, Germany
Michal Peleg, Author, Tel Aviv
Prof. Miriam Eliav-Feldon, Dept. of History, Tel Aviv University
Miriam Moore, Jaffa – Tel Aviv
Moshe Perlstein. Stage Director and Lecturer, Kibbutzim College
Naama Nagar, Student
Naomi Fink, Hebrew teacher
Natalia Berlin
Natasha Dudinski, filmmaker, Jerusalem
Neriya Mark, Whaat-elSalam, Neve Shalom
Neta Golan, Activist
Netta Kugel
Ni Harel, Artist.
Niva Grunzweig, Project Manager, Member of Zochrot NGO
Noa Levy, Adv., Deputy Chair of the Junior Faculty Union, Tel Aviv University
Noam Bahat, Carpenter 138.
Nomi Erteschik-Shir, linguist, Omer, Israel
Norma Musih, PhD student Indiana University
Prof. Nurit Peled-Elhanan, Heb. University. 2001 Laureate of EUP Sakharov Prize for Human Rights
Oded Regev, Professor Emeritus of Physics, Technion
Oded Schechter
Ofer Neiman, Co-editor, The Occupation Magazine, Jerusalem
Prof. Ofra goldstein-Gidoni, Tel Aviv University
Orian Zakai, Visiting Assistant Professor of Modern Hebrew, Middlebury College, VT
Oriana Weich, Artist
Orna Levy, Screenplay writer, director and lecturer of cinema studies 149.
Orly Noy, Translator, Jerusalem
Orna Raviv, Israeli Documentary Filmmakers Forum
Osnat Bar-Or, Artist
Pepe Goldman, Organizational Consultant
Dr. Pil Kollectiv and Dr. Galia Kollectiv, Artists and lecturers, University of Reading, UK
Prof. (Emeritus) Ron Barkai, Tel Aviv University
Raanan Shemesh Forshner, New Profile, Jerusalem
Rachel Giora, Professor of Linguistics, Tel Aviv University
Racheli Bar-Or, Psychotherapist
Racheli Merhav, Landscape Architect
Reem Amer, Activist and Finance Coordinator
Regev Nathanson
Rela Mazali, Writer and Activist
Revital Madar, Writer and M.A. Student in Tel Aviv University
Dr. Roy Wagner, Hebrew University of Jerusalem
Dr. Ruth Preser, ICI-Berlin Institute for Cultural Inquiry
Ruti Kantor, Tel Aviv
Saar Szekely, Artist
Shachaf Polakow, Photographer
Shira Havkin, Sciences-Po/CERI
Shlomi Avniel, Teacher
Smuel Yerushalmi
Shoshi Shamir, Poet, Editor and Group Facilitator
Silan Dallal
Silvina Landsmann
Tal Dor, PhD student in Sociology, Paris
Talma Bar-Din, Woman to Woman, Women in Black
Tamar Aviyah, One Democratic State Activist
Tamar Yaron, Software & documentation quality tester
Tamar Basan, Pensioner, Social Workers, Ramat Gan
Dr. Tamar Berger, Bezalel Academy of Arts and Design
Tamar Cohen, translator, Jerusalem
Tami Schneider, History High School Teacher
Tammar Hoffman
Timna Perets
Tirtza Even
Tom Pessah, PhD Candidate, Sociology, UC Berkeley
Tommy Dreyfus, School of Education, Tel Aviv University
Tzvi Adelman
V ardit Shalfy
Dr Yonat Nitzan-Green, Artist and researcher
Yael Arbell, Editor
Yael Even Or, Graduate Student, The New School
Yael Lerer
Yael Messer, Curator, High&Low Bureau
Yael Tsabari, Project Coordinator, Sadaka-Reut
Yafit Armon
Yair Oren
Yanay Israeli
Yasmeen Daher, PhD Candidate, Philosophy Department, Université de Montréal
Yehoshua Rosin, Rehovot
Yiftach Starick, Musician .
Yoav Beirach, PHD candidate, Tel Aviv University
Yoav Shemer-Kunz, PhD candidate in Political sciences, University of Stras
Yonah Adelman, Social Worker
Yonatan Dekel, Filmmaker
Yonathan (Jon) Anson, Dept. of Social Work, Ben-Gurion University of the Negev
Yosefa Sartiel M.D. Physicians for Human Rights
Yossi Vaanunu, Theater Director
Yuval Halperin, Editor, Tel Aviv
Read the letter in French here