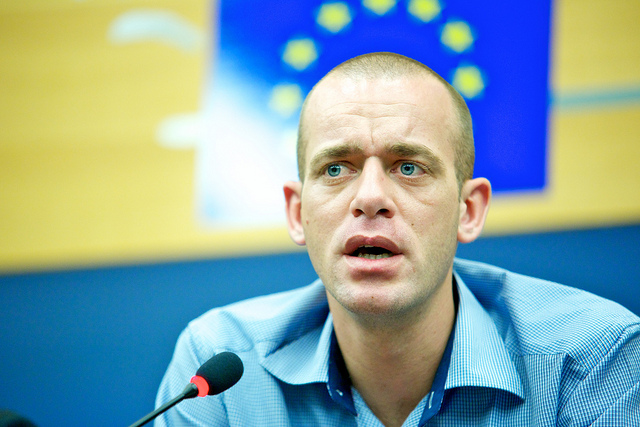 56 Members of the European Parliament issued a call urging Israel to free imprisoned Salah Hamouri.
Salah Hamouri is a field researcher for Addameer Prisoner Support and Human Rights Association and a newly graduated lawyer who passed the Palestinian bar examination only three days before he was arrested on 23 August. He is a Jerusalemite Palestinian and former political prisoner who was jailed for nearly seven years before being released in the Wafa al-Ahrar prisoner exchange and has been an international spokesperson on the issue of Palestinian prisoners.
"We, Members of the European Parliament from various opinions, protest against the unfair treatment of Salah Hamouri a young French citizen, lawyer since August 2017, arrested on August 23 and now in administrative detention in the Israeli prison of Al Naqab based on an allegedly secret file." the MEPs stated.

"We call the Israeli authorities to immediately release him. We call on the European institutions to intervene with the Israeli government to put an end to this injustice, in the name of the values that underpin the European Union." – the letter adds.
For decades, thousands of Palestinians have been imprisoned under the "administrative detention" without being informed on the reasons for their imprisonment, without charge or trial. The administrative detention can be renewed every six months at the discretion of the Israeli authorities.
Read the letter with the list of signatories here