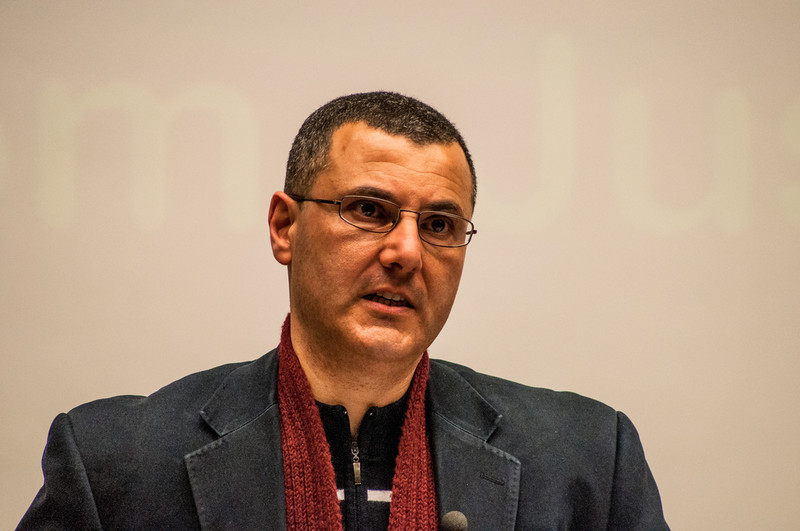 The European Coordination of Committees and Associations for Palestine (ECCP) – a network of 42 European committees, organizations, NGOs, unions and international solidarity movements from 19 European countries – expresses its support and solidarity for human rights defender and co-founder of the Boycott, Divestment and Sanctions movement (BDS), Omar Barghouti.
On March 19, Israeli tax authorities barged into the home of Omar Barghouti. He and his wife Safa were interrogated for 16 hours that first day. Mr. Barghouti had to endure more days of interrogation by Israeli authorities.
Omar Barghouti has been exposed to threats, intimidation and repression for years, particularly after the BDS movement has been seen as a "strategic threat" to the entire system of injustice against Palestinians. He is under gag order at the moment and also prevented from travelling to the US to receive the Gandhi Peace Award, jointly with Ralph Nader.
All the repressive measures against the BDS movement and its activists, as well as against other human rights defenders, show that Israel is being cornered by the growing success of the movement for freedom, justice and equality for the Palestinian people. It cannot and won't stop us.