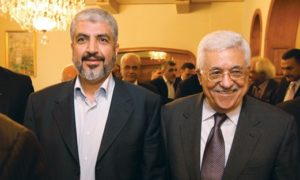 The Palestinian representatives have signed in May 2011 a major agreement marking the reunification of the Palestinian people. The end of internal division, borne by the Arab awakening, represents a ray of hope after four years of impasse.
At a time when the Arab world is going through a process of emancipation – standing up and fighting for democracy – the ECCP believes that in Palestine, only a government representing all the Palestinian people can claim to negotiate its future in its name. Not only is democracy in Palestine at stake but also improvements in good governance and Human Rights protection.
After 63 years of conflict and 44 years of occupation, the ECCP believes that this internal unity initiative, called for by the European Council in December 2009 and nourished by the historical changes in the region, constitutes an opportunity that the European Union must seize to give new impetus to the resolution of the Israeli-Palestinian conflict. In light of this, the ECCP calls upon the EU to firmly support the inalienable right of the Palestinian people to self-determination, and its fundamental rights as enshrined by the UN Charter and UN relevant resolutions.
The EU cannot limit itself to a role of observer but must deploy all means in its possession to support this initiative. By doing so, the EU can assert itself as a fully-fledged political actor.
The ECCP, in the name of its member organisations, also calls upon the members of the European Commission, Parliament and Council to make it clear to the Israeli government that its refusal to consider the Palestinian reconciliation as a step towards the re-launch of the peace process is unacceptable.