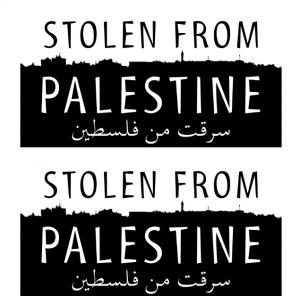 On November 11th the European Commission has introduced new labeling guidelines for products produced in illegal Israeli settlements in the occupied Palestinian territory. The measure requires that producers must explicitly label products that come from settlements built on land occupied by Israel if they are sold in the European Union (EU).
The interpretive notice of the new measures published by the EU today said: "The European Union, in line with international law, does not recognise Israel's sovereignty over the territories occupied by Israel since June 1967, namely the Golan Heights, the Gaza Strip and the West Bank, including East Jerusalem, and does not consider them to be part of Israel's territory, irrespective of their legal status under domestic Israeli law. The Union has made it clear that it will not recognise any changes to pre-1967 borders, other than those agreed by the parties to the Middle East Peace Process."
The interpretive notice makes it clear that there are two kind of distinctions between products that should be labeled. mandatory and voluntary. Mandatory indication of origin or labeling includes products such as fresh fruits, vegetables, wine, honey, olive oil, eggs, poultry and organic products as well as cosmetics. Voluntary products applies, among other things, to pre-packaged foodstuffs and industrial products excluding cosmetics. The labeling must be correct and not misleading. It adds that enforcement of this notice is the responsibility of individual states.
Since 2009 the UK implements voluntary guidelines for food produce which distinguishes West Bank produce made in Israeli settlements from Palestinian West Bank produce. Similar guidelines have been put in place by Denmark (2013) and Belgium (2014). Other Member States also announced that they would take similar measures, but have decided to wait for guidance at EU level instead.
Last year following public pressure and lobbying by Palestinian and European organizations, the EU introduced a policy stating it must not provide funding for or allow Israeli participation in EU projects if such participation amounts to recognition of Israeli sovereignty over occupied Palestinian and Syrian territory. However, the EU continues to provide funding to Israeli military companies such as Elbit Systems and Israeli Aerospace Industries, and also to Hebrew University, which is partially based in occupied East Jerusalem.
More than 300 trade unions, NGOs and other civil society organizations from across Europe have called on the EU to end its support for Israel's crimes, including by suspending the EU-Israel Association Agreement. The call was supported by more than 60 MEPs.
The EU is the first trading partner for Israel with total trade amounting to approximately €30 billion in 2014. EU imports from Israel accounted for around €13 billion and EU exports to Israel reached around €17 billion.
If the EU is serious in implementing its own policy of non-recognition of Israeli sovereignty in the occupied Arab territories of 1967 it should introduce a ban on the import of products of Israeli companies that illegally operate in the occupied territories. Merely labeling, rather than banning, illegal settlement goods is not enough. The EU and its member states must meet its legal obligation not to provide aid or assistance to Israeli violations of international law, starting by banning all trade with companies that operate in illegal Israeli settlements, ending EU subsidies to Israeli military companies, stopping the arms trade with Israel and suspending the EU-Israel Association Agreement.
Factsheet with Q6A published by the EEAS
Statement by the BNC – Palestinian Boycott National Committee