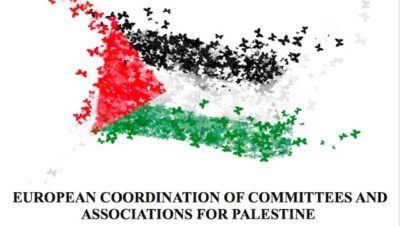 The "IHRA Working Definition of Antisemitism"  Fact-sheet and Recommendations issued by ECCP (European Coordination of Committees and Associations for Palestine)...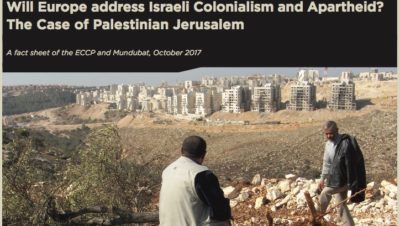 PDF 100 years since the Balfour Declaration 50 years into the Israeli occupation Israel's current rule over the Palestinian people...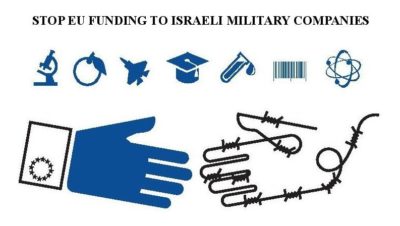 PDF EU research funds have been a very important source of funding for Israeli academics, corporations, and state institutions. Although...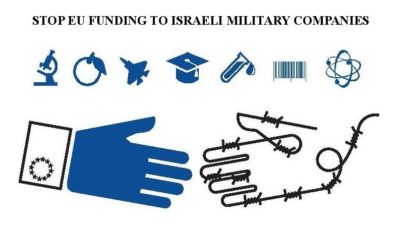 "It is only by getting the ethics right that research excellence can be achieved" - (EU Commission, Horizon 2020) On...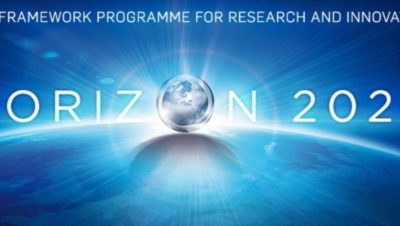 PDF 1. Israel's participation in FP7 and Horizon 2020 Israel is associated to Horizon 2020, allowing Israeli entities...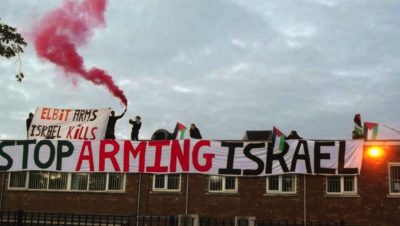 Stop the Wall has published a new briefing on EU funding for Elbit Systems. This briefing follows the announcement by...