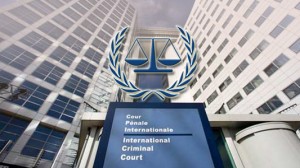 Palestinian human rights groups are calling on the international criminal court to launch an investigation into the commission of crimes under international law in the occupied territories.
Al-Haq and the Palestinian Centre for Human Rights have presented a legal opinion to the ICC prosecutor, Fatou Bensouda, at The Hague, arguing that the court can take action without Palestine formally signing up to the body. The two rights groups are calling for the court to begin an investigation based on "the mass of evidence and documentation attesting to the widespread commission of crimes in Palestine, and the environment of total impunity for the perpetrators".
Israel has not ratified the Rome statute, which established the ICC, and although the Palestinians have raised the prospect of signing the treaty, they have not yet taken concrete steps to do so.
But the legal opinion said the ICC had grounds to extend its jurisdiction without ratification by Palestine. It could do this on the basis of a declaration submitted by the Palestinian leadership in 2009, which accepted the jurisdiction of the court under article 12 (3) of the Rome statute.
The Palestinian leadership has signalled its intent to sign up to international bodies and treaties, including the ICC, since the UN general assembly voted overwhelmingly to recognise the state of Palestine almost a year ago.
But the US has put intense pressure on the Palestinians to freeze any such moves while renewed peace negotiations are under way..
Shawan Jabarin, the General Director of Al-Haq stated: "With this opinion we are putting forward our position that the rights of Palestinian victims are not subject to compromise.  Any negotiated agreement that sidelines the pursuit of justice through the ICC,  is an agreement that lacks the representative support of Palestinian civil society.  Our role as Palestinian human rights organisations is to pursue justice and accountability regardless of negotiations and we condemn any pressure exerted to the contrary. This is especially important in light of the fact that violations of international law continue unabated despite ongoing  negotiations.  We call on the Prosecutor to move forward on the 2009 Palestinian declaration and simultaneously urge the Palestinian leadership to support such a move, in addition to acceding to other international instruments."