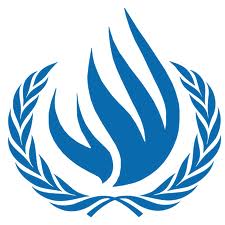 A report of the Secretary-General to the 24th session of the Human Rights Council on the human rights situation in the occupied Palestinian territory, including East Jerusalem, has been issued.
The report was prepared pursuant to Resolution A/HRC/22/L.44 of the Human Rights Council (19 March 2013), and covers the period from 30 November 2012 to 25 May 2013.  The issues covered in the report include:
– Killings and injuries in the course of hostilities in Gaza, and accountability for violations;
– Restrictions imposed by Israeli authorities on the civilian population in Gaza, including the blockade, access restricted areas, and punitive measures that affect civilians;
– Settler violence in the West Bank and accountability;
– Forcible transfer of Palestinians in Area C of the West Bank: Jerusalem periphery and Masafer Yatta;
– Restrictions on freedom of movement, including the Wall;
– Demolitions and forced evictions in the West Bank;
– Excessive use of force by Israeli security forces and accountability;
– Violations of human rights by the Palestinian Authority;
– Palestinians in Israeli detention;
– and Enhancing Palestinian institutions and civil society actions in relation to human rights.
You can read the full report here