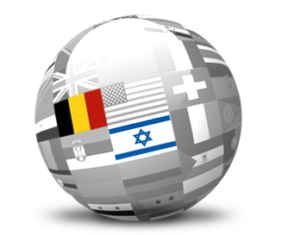 The Belgian cross-sector and tri-regional (Flanders, Wallonia and Brussels) economic mission to Israel planned for December 2014 will be postponed. A press release sent on September 30 by Jérome Demot, spokesperson for Cécile Jodogne, the Brussels-Capital secretary of state for foreign trade, stated:"Following recent meetings between the three export and investment administrations (BIE, AWEX and FIT), the Regions decided that the economic meeting to Israel would not take place in 2014."
The press release explains that:
"Considering the continuing difficulties in the region and the low numbers of companies registered, we have decided to postpone the mission. The mission was approved by the previous Brussels regional government on 18th November 2013, following an opinion by the Consultative Committee for foreign trade. This cross-sectorial mission should have joined together companies from Brussels, Wallonia and Flanders with trade attachés in Tel Aviv. It was not meant to be a ministerial mission."
After Israel's latest massacre in Gaza, where over 2,200 Palestinians were killed and the territory was subject to massive destruction, the pressure on the three regions of Belgium was too great to continue with their mission to Israel. Two Belgian political parties, Ecolo and PTB, openly called for this mission to be cancelled. PTB said it will release a report condemning Belgian companies cooperating with Israeli companies involved in Israel's occupation.